Passing The Torch: An Interview With Brenda Valentine "First Lady Of Hunting®" Part 1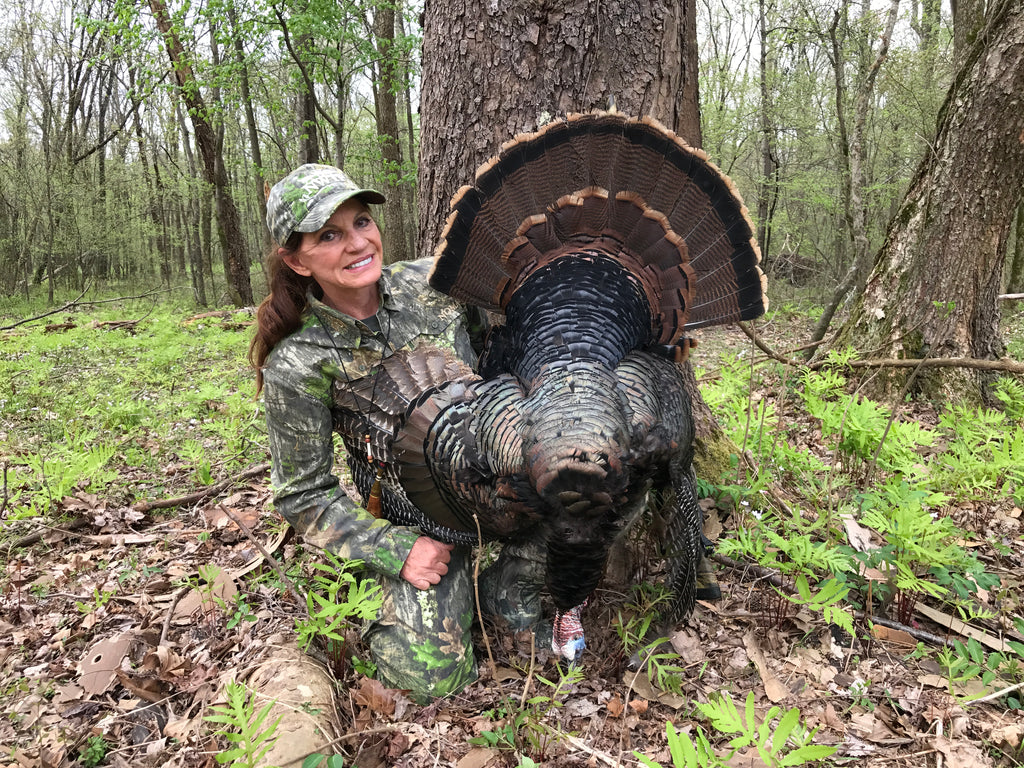 Brenda, above, wearing Mossy Oak Obsession with an impressive bird.  
Now that the spring season is here with turkey hunting at its peak, ProMaster Parts were fortunate enough to talk with Brenda Valentine, the First Lady of Hunting® and a renowned spokesperson for the National Wild Turkey Federation.
During the first part of our discussion we touched upon her successful lifelong career, and how she's paving the way for future generations of hunters.
Hi Brenda, thank you for taking the time to do this interview with us. First of all, having established yourself as a prominent female figure in hunting, and having earned the First Lady Of Hunting® moniker, it must take a great deal of persistence and dedication to come so far. What is it about a life of hunting that still keeps you so passionate and driven to this day?
I suppose now I'm at the stage of giving back. I feel like conservation and the outdoors have given me such a full life that I'm driven now to share that, and to protect it for future generations.
Can you summarize, in a single answer, what message you're trying to spread within the hunting community?
The outdoors, hunting, and wildlife are all held in very fragile hands right now between environmental changes, governmental changes, and the growing population. Those things don't seem to be of top importance, and I think they're extremely important to the health of the world.
When it comes to growth within the hunting community, hunting is still something many people consider a predominantly male activity; yet you've encouraged so many women to participate over the years. What advice could you give to any women who may still be hesitant about participating in hunting?
Hunting is not a gender specific activity. It is an activity that is open and available for anybody, any age, any gender, any race, and any size. But I think that the only handicap any women have is the one they put on themselves; if they tell themselves they can't do it, then they probably can't. I don't see that there is a handicap for it. At one time, when I first started, society didn't accept it. But it's acceptable now in every area of society. If a woman doesn't hunt, it's just because she chooses not to.
You've also been very active in introducing children and young adults into hunting. What is it that drives you to get the younger generation more involved?
That's my hope for protecting the hunting traditions. There are so many other distractions with kids, and when I grew up hunting was just a way life. We didn't have anything else to think about. We didn't have cell phones or all of the different extra curricular activities in school like they do now, and it (hunting) was just one of your main activities. These days kids have so much to choose from that often hunting gets kicked back. And maybe we skipped a generation; sometimes their parents don't hunt so they don't know what it's about. Sometimes they're influenced negatively at school, so I like to introduce as many kids as possible and show them the positive side of what hunting really is, not what movies depict it to be.
Stay Tuned For Part 2...
---